Blac Chyna Slams Rob Kardashian AGAIN Over His Child Support Claims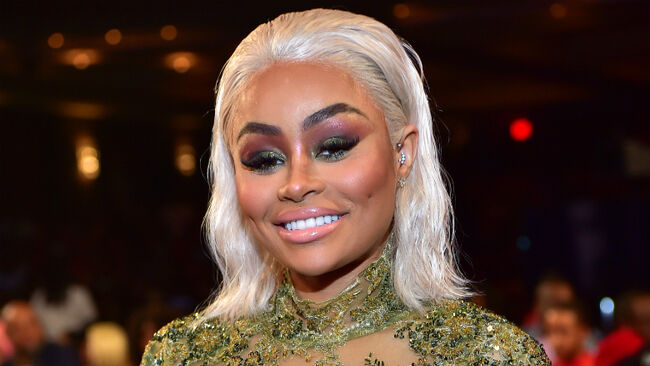 Blac Chyna is not done throwing shade at her ex-fiance and daughter's father Rob Kardashian.
One week after Chyna took to Instagram to clap back at Rob's recent child support filing (he wants to lower his payments), the mother-of-two returned to the social media site to fire off some more words seemingly targeted at her ex. "'So' my children aren't supposed to live the same lifestyle as their fathers ETC ETC ha?" Chyna, who also shares a son with Tyga, wrote on her Instagram Story. "As a single mother, I provide for them and give them the luxury lifestyle they deserve... wow!!" While it's not known what exactly sparked her public shading, it definitely seems connected to Rob's child support adjustment, which he filed last week.
As previously reported, the former couple is gearing up for yet another seemingly ugly child support case. According to court documents. obtained by, The Blast, Rob claims he can no longer afford to pay his ex-fiancee thousands of dollars in child support. He is instead asking that Chyna pay him.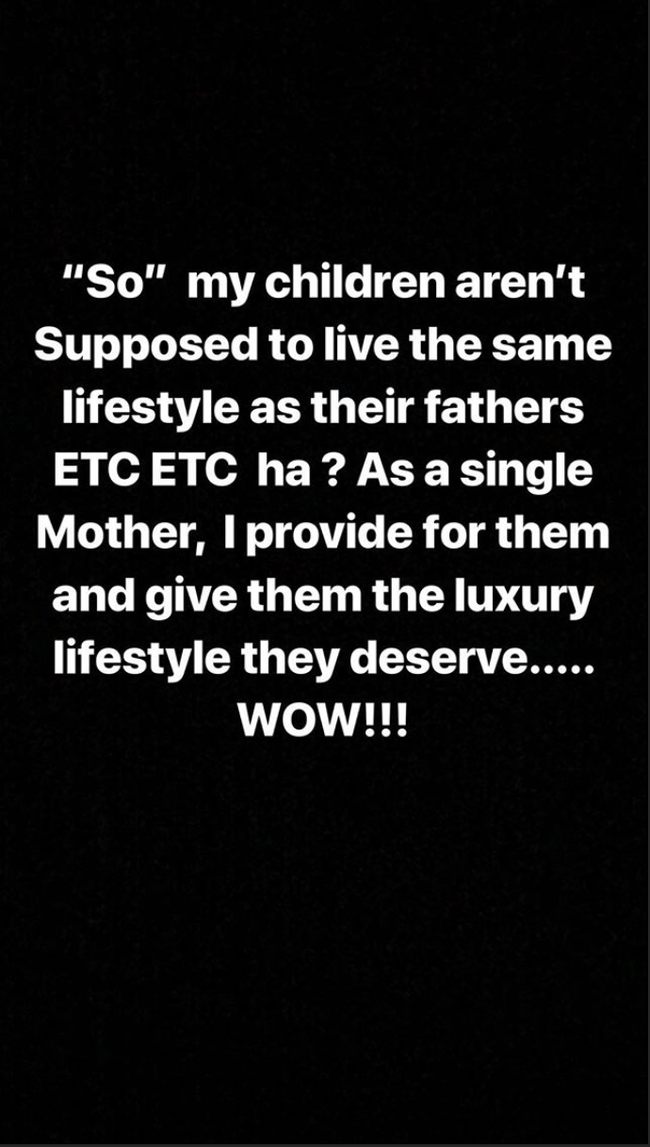 Rob currently pays $20,000 per month for 50/50 custody of their 2-year-old daughter Dream Kardashian. However, he claims that he's been under significant financial strain since Chyna filed her domestic violence restraining order against him last year, thus his income has drastically decreased. He additionally alleges that he's no longer participating in his family's reality show, Keeping Up With the Kardashians, which has also decreased his cash flow.
Based on financial records, also obtained by The Blast, Rob's salary went from $100,000 to $10,000 since their split in 2017. While Chyna makes $60,000 per month. Because of Rob's change in income, his lawyers believe he should be collecting $2,864 from Chyna for his 50/50 custody of Dream.
Following Rob's filing last week, Chyna wrote on Instagram: "sick of these ni**as." She also posted a video of her new home and expensive luxury cars with the caption: "👑 Work Hard , Play Harder !!! My sh*t !!! No Help !!! No Child Support !!! Stop the F**king Lies !!!"
Chyna and Rob are scheduled to meet with a judge in December, The Blast reports.
Photo: Getty Images