2018's Highest-Paid Women In Music: Katy Perry, Taylor Swift & More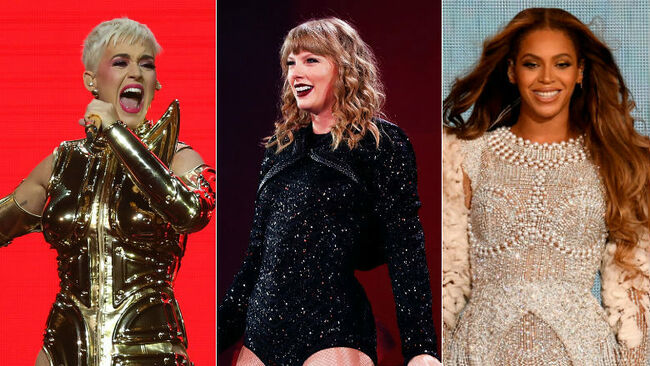 As we near the end of November, you can expect plenty of year-end lists to hit the blogosphere and Forbes chimed in on the trend on Thursday (November 19) with their ranking of the world's highest-paid women in music for the 2018 year.
For the annual list, which factors in pretax earnings from June 1, 2017, through June 1, 2018, Katy Perry took the top spot with $83 million, courtesy of the 80 dates of her "Witness: The Tour," which went on to gross over $1 million per night. Factor in her estimated $20 million earning for her judging stint on the American Idol reboot and you have some insight into the pop titan's year-end accolade. Next up on the list is Taylor Swift, who racked in $80 million for her own "reputation Stadium Tour," but the publication was quick to note that the only reason she didn't claim the top spot on this list is because most of her show dates fell outside this year's scoring period. Rounding out the top three is none other than Beyoncé, who pulled in $60 million from her groundbreaking Coachella performance and her joint album with JAY-Z in June.
Among the other female titans on the list include Pink ($52 million), Lady Gaga ($50 million), Jennifer Lopez ($47 million), Rihanna ($37.5 million) and more. Scroll on below to see the list in full!
1. Katy Perry ($83 million)
2. Taylor Swift ($80 million)
3. Beyoncé ($60 million)
4. Pink ($52 million)
5. Lady Gaga ($50 million)
6. Jennifer Lopez ($47 million)
7. Rihanna ($37.5 million)
8. Helene Fischer ($32 million)
9. Celine Dion ($31 million)
10. Britney Spears ($30 million)